Safety Tips
Home safety: Ground fault circuit interrupters vs. arc fault circuit interrupters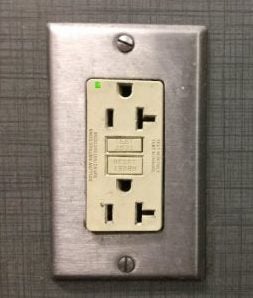 The world of electricity is filled with acronyms and abbreviations – CFL (compact florescent lamp), kW (kilowatt), AC (alternating current), and POV (peak operating voltage).  GFCI (ground fault circuit interrupters) and AFCI (arc fault circuit interrupters) are also common electrical abbreviations. They both help protect your outlets from electrical accidents.
Ground fault circuit interrupters help prevent burns, electric shocks, and electrocution.  A GFCI has sensors that measure the current going in and out. Normally, the current is balanced. However, if the current is out of balance, something is wrong. The electric current has made contact with a human or somewhere else it should not be. The GFCI senses this and instantly shuts down the circuit, stopping the flow of electricity. Since water is an electric conductor, GFCIs are important in areas where water and electricity could meet, such as bathrooms, kitchens, laundry rooms, and garages.
Arc fault circuit interrupters help prevent electric fires. Electricity can leak out of damaged or decaying wires and start a fire. These fires spread quickly in the wiring behind walls. Electric fires cause more damage than some other types of fire and are twice as deadly. AFCIs sense electricity is leaking from the electric system and shut electricity off before overheating happens.
GFCIs prevent shocks, and AFCIs prevent fires. Both should be installed by a qualified electrician to make your home safer.
Staying safe and warm during a winter storm
Winter can bring high winds, sub-zero temperatures, and ice to many parts of the country. Such dangerous winter weather can cause hazardous road conditions, downed power lines, and extended power outages. Be sure to stay safe before, during, and after a winter storm hits. Click here to read more.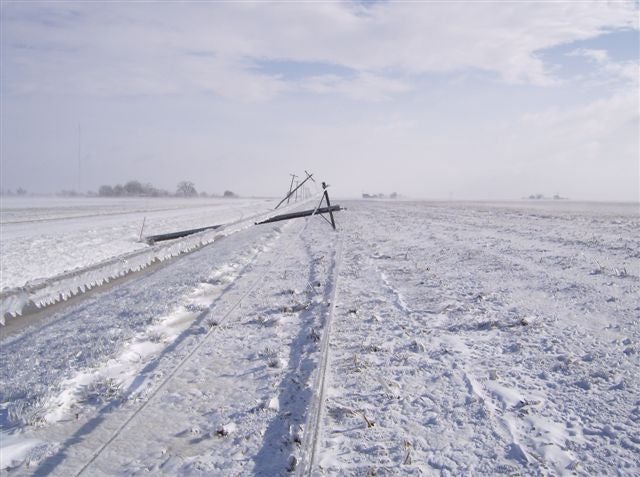 Previous
Next
History of SLV Rural Electric Cooperative
Rural Electrification Act of 1936:
Nearly 1,000 RECs were formed, not for profit, but to supply electricity to their own citizens. Two purposes: Extend power lines into rural areas & employ the unemployed during the Great Depression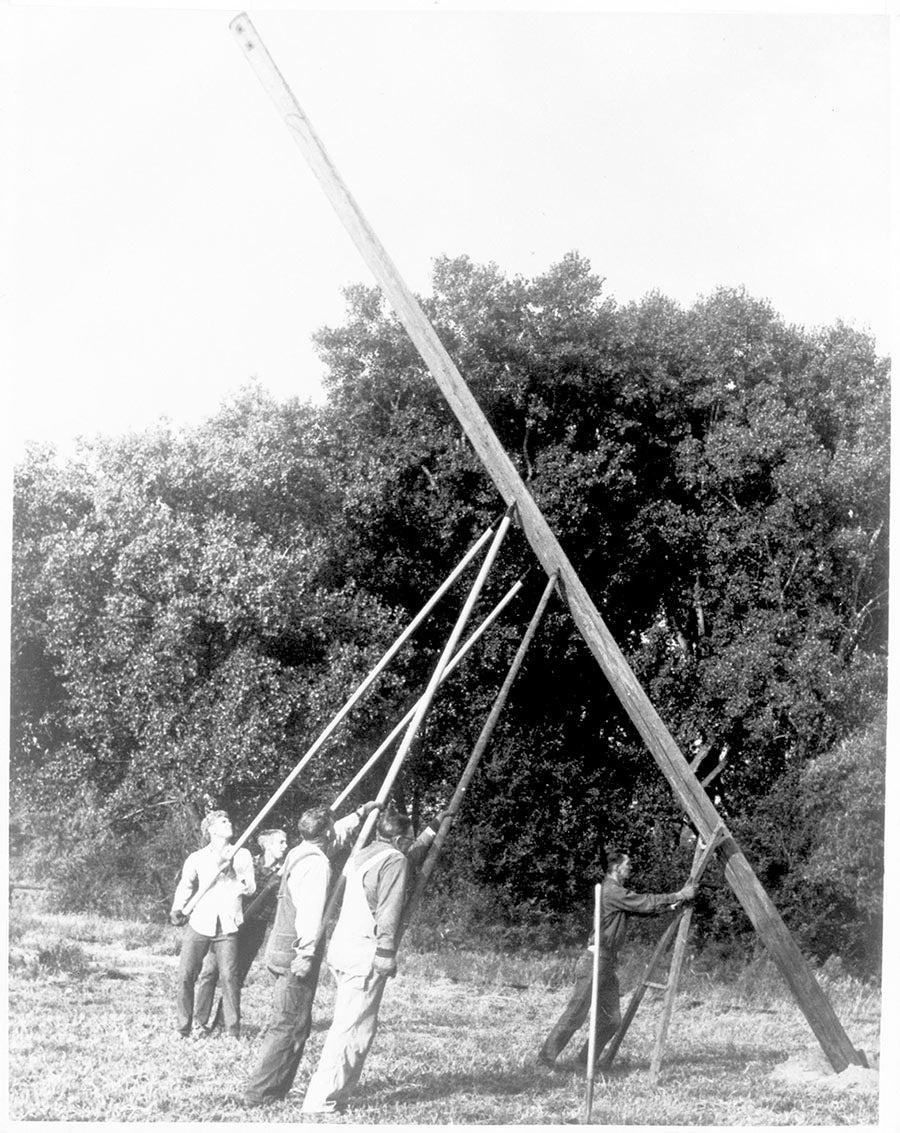 Mid-July 1937:
The SLV rural electric project began as two separate projects— Alamosa Rural Electric Company, which included the southern part of Alamosa County, part of Conejos County and the Bowen Community in Rio Grande County and the REA, which included most of Rio Grande County (those not with Public Service), the southern part of Saguache County and the northwest part of Alamosa County.
In mid-July 1937 it was approved as one joint San Luis Valley project to be named San Luis Valley Rural Electric Cooperative. $150,000 was approved for the project to include construction of approximately 225 miles of power lines in Rio Grande and Saguache counties with 586 customers plus 100 miles of line and 200 customers in Alamosa and Conejos counties.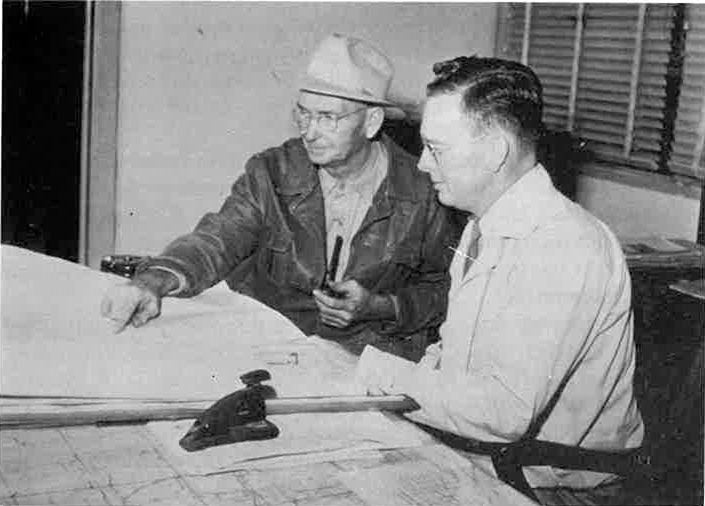 Planning power line locations
Aug. 10, 1937: San Luis Valley REC incorporated
Back row, Frank McGee (Saguache County agent at time of incorporation in 1937): Ray Moses, first REC attorney; Max Sutley, Clyde Helms Sr., J.V. Edgmand, Herbert Bowers and Arthur Robertson
—all among the 14 incorporators. Wives are seated in front.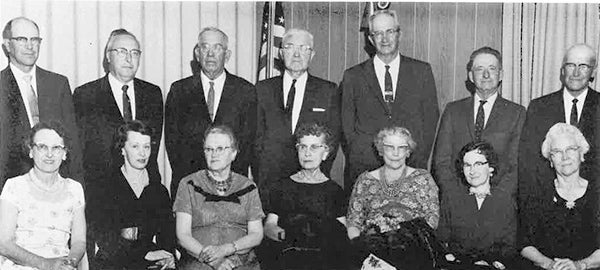 Courtesy photo from late 1950s/early 1960s
Late 1937: Easement soliciting began
To speed securing the right-of-way privileges and subscription of stock, the SLV REC board of directors hired "easement solicitors" to go into the field to get permission from landowners to put poles on
properties just inside the fence line. Leo Widger of Bowen, E.E. Cochran Jr. of Del Norte,
Web Allison of Monte Vista and V. Sherill Clark of La Jara took on this task.
For this work, the men were paid $5/day and five cents per mile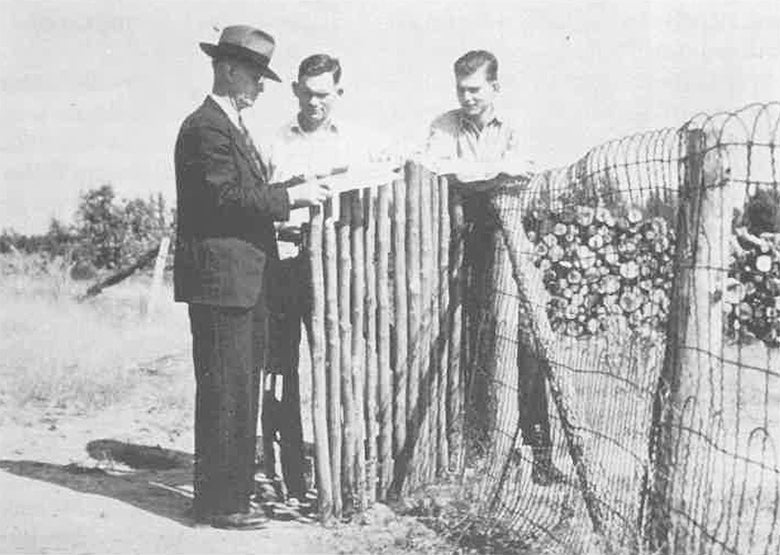 Late 1937: Construction bid awarded
Pueblo's Driscoll Construction Company was  awarded the project of 136 miles of electrical line in the San Luis Valley. Their bid of $98,074.34 for the "A" section included western red cedar poles, aluminum cable steel reinforced conductors, installation of transformers, steel structures for the substation and three 150 KVA transformers to be located at Zinzer Switch east of Monte Vista.
(San Luis Valley Historian, Volume XXVI #3, 1994)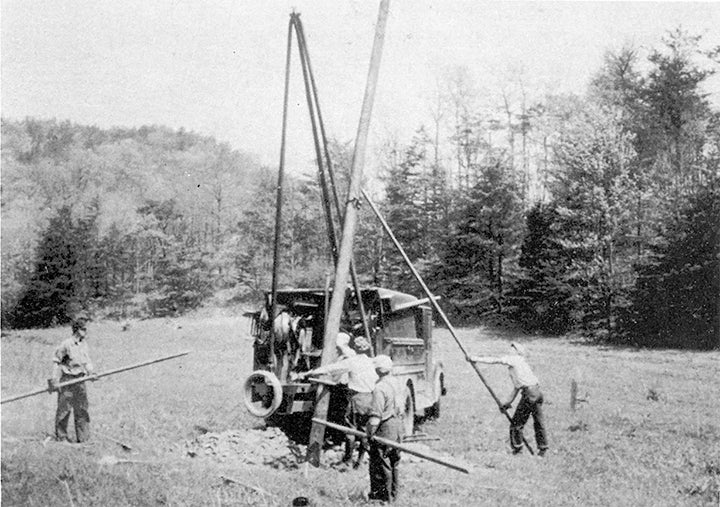 1938: Construction completed
Construction was first completed on "A" section which included lines reaching to South Fork and extending four miles north of Center, south to Bowen and Waverly (the Resettlement District) and south as far as the
Capulin-La Jara road. The 450 kVa substation transformer located at Zinzer Switch was the point electrical current was supplied by the Public Service Company to the REC.
The center of Sargent Community was already being served by Public Service.  
According to first REC Superintendent  Willard Johnson,  the first pole was set on Paul Roberts ranch.
(San Luis Valley Historian, Volume XXVI #3, 1994)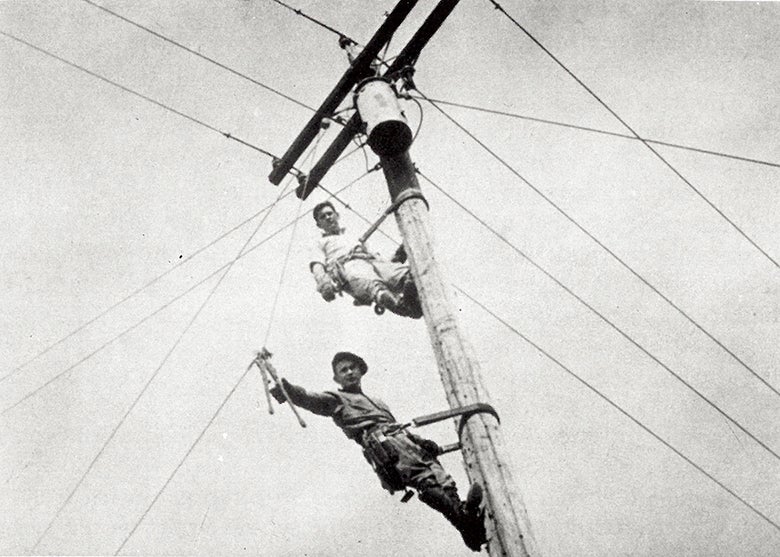 May 1938: Big day approaching
By May 20, 1938, there were 131 homes wired with the remainder of 300 to be wired and officially inspected. Light fixtures hung with bulbs in place long before the energizing set for June 25. San Luis Valley REC is the second oldest cooperative in Colorado; the first organized was Grand Valley Rural Power Lines, with offices in Grand Junction. (San Luis Valley Historian, Volume XXVI #3, 1994)   

June 25, 1938: The big day has arrived!
At last the big day had arrived; on June 25, 1938, the lines in the first section "A" were energized. Imagine the excitement at having electric lights for the first time, having water pumps bring water into the house from the well and the unique new electrical appliances! For the farmer, a one-horse motor was the best hired hand he had ever had; it pumped water, sawed wood and lifted hay to the loft. Home life changed too; it was a toss-up whether electric irons or radios were the most popular item.
(San Luis Valley Historian, Volume XXVI #3, 1994)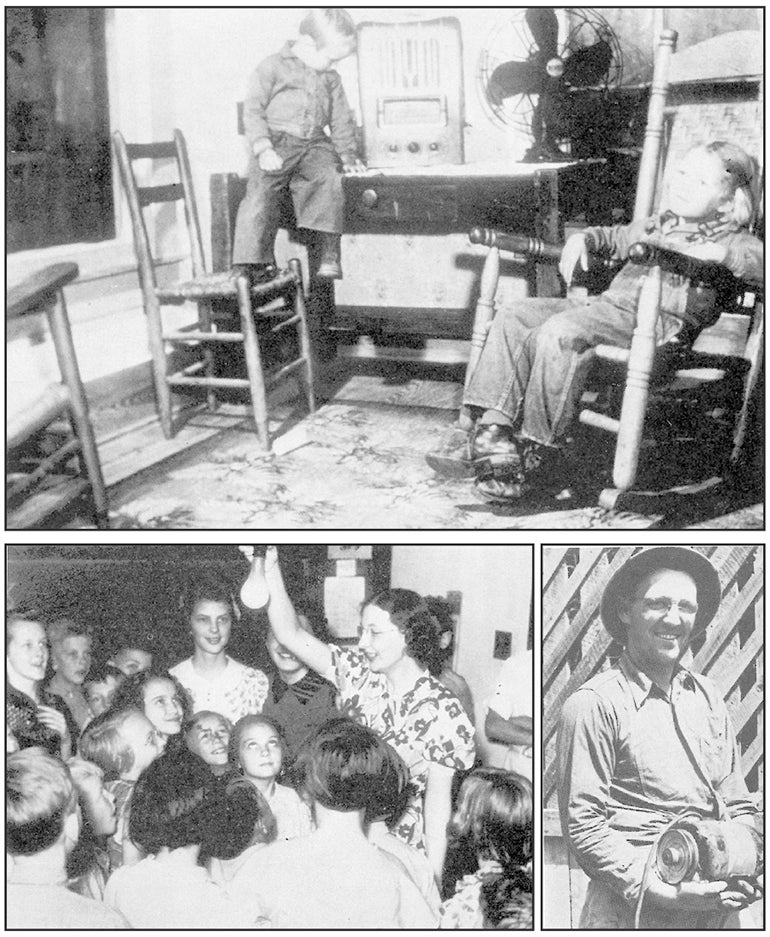 Previous
Next