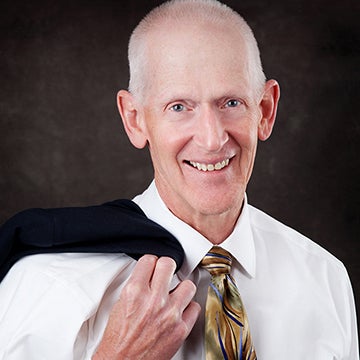 Year in Review and What's Next, By Loren Howard

I hope all REC and Ciello members and customers had a very Merry Christmas and the New Year brings everyone happiness and prosperity.
Having sent my best wishes, I am not one to avoid the difficult topics. I know that news of rate increases for both Ciello and REC causes angst and questions of why? The fundamental cause is the inflation of everything including fuel, equipment and supplies. Recently, a comment came into the office comparing Ciello rates to Internet services along the Front Range. The compactness of living in the Front Range has no comparison to the vastness of living in the Valley. Rolling a truck to a service call in Denver likely averages a few miles where here in the Valley it averages tens of miles. When the price of diesel has doubled, that is not an insignificant increase in costs. This applies even more to REC members than to Ciello when the typical line crew has at least two trucks. I just want to acknowledge that increasing rates to both REC and Ciello services brings more questions and more dissatisfaction, but also want to assure you that REC and Ciello are doing everything possible to keep reliability up and your cost of service down.
Now that I have that off my mind, many good things have happened in the past year. The electric outages this past year were all small and locally contained. There were outages of course, but nothing like what happened in December of 2021 when 80+ poles were taken down by a straight line wind and some electric members were out of power for days.
REC's vegetative management program (i.e., tree trimming) along with the enormous help from Mother Nature (i.e., rain) meant no wildfires of significance. Everyone is happy about that. Every year, the capital work plan includes line replacements, pole replacements and operational equipment upgrades. The work plan for 2022 was substantially completed, ensuring investments in maintaining a reliable electric system and a reliable fiber infrastructure are made.
Efforts to increase REC's and Ciello's active protection against physical and cyber threats will continue for years. Ciello is adding cyber threat mitigation software to every broadband account necessitated by actual Ciello customer systems being compromised by hackers and intrusion events. This is a portion of the rate increases noted above. The electric infrastructure is also constantly being reviewed for cyber and physical threats, working to ensure attacks are mitigated as much as possible.
This year, 2023, will bring a new Chief Executive Officer to REC and Ciello. After 11 years, it is time for me to move on to new adventures and challenges. There will be more information about the new CEO in the coming months, but the first introduction to the new CEO is on page 1 of this month's Newsboy.
Best regards into the coming year to all REC and Ciello members and subscribers.