APPLE PIE CUPCAKES WITH CINNAMON BUTTERCREAM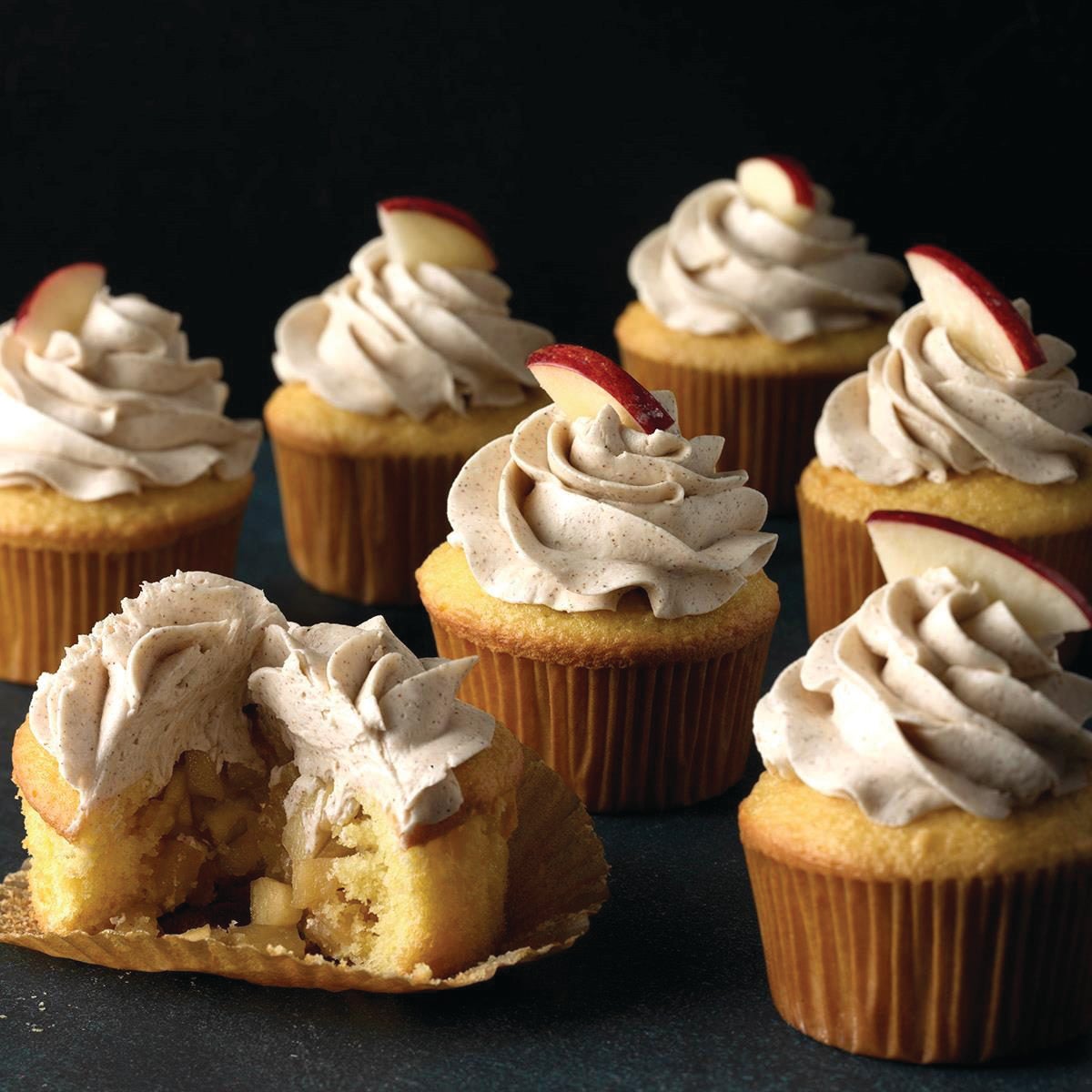 Ingredients
    1 package yellow cake mix (regular size)
    2 T. butter
    4 medium tart apples, peeled and finely chopped
    (about 4 cups)
    3/4 c. packed brown sugar
    1 T. cornstarch
    1 T. water
FROSTING:
    1 c. butter, softened
    3 c. confectioners' sugar
    2 T. heavy whipping cream
    1 t. vanilla extract
    1-1/2 t. ground cinnamon
    Thinly sliced apples, optional
1. Prepare and bake cake mix according to package directions for 24 cupcakes; cool completely.
2. In a large skillet, heat butter over medium heat. Add apples and brown sugar; cook and stir until apples are tender, 10-12 minutes. In a small bowl, mix cornstarch and water until smooth; stir into pan. Bring to a boil; cook and stir until thickened, 1-2 minutes. Remove from heat; cool completely.
3. Using a paring knife, cut a 1-in.-wide cone-shaped piece from top of each cupcake; discard removed portion. Fill cavity with apple mixture.
4. In a large bowl, combine the five frosting ingredients; beat until smooth. Frost cupcakes. If desired, top with apple slices to serve.
Recipe by Taste of Home, www.tasteofhome.com