Our technology dependence, by Loren Howard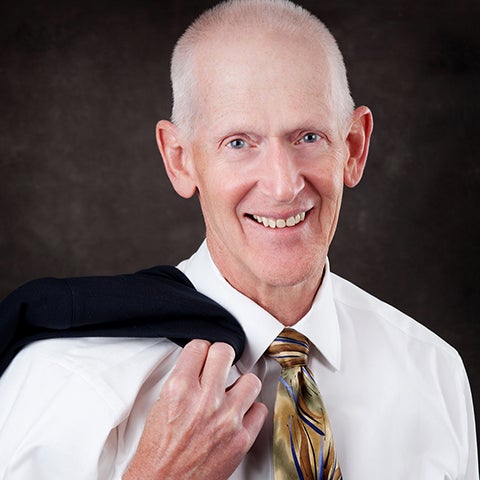 In the 11 years of writing Newsboy articles, I don't believe I have ever written an article based on contemporaneous events, but there is always a first – like now. I am sitting in an airport waiting for a delayed flight because the Federal Aviation Administration's computers had a problem last night and FAA issued a ground stop on all flights in the USA. Now, it is easy to fantasize that this was caused by some deliberate event, but likely a software or hardware system had a problem and the FAA's computers had to be restarted. While that is the likely case, it is a reminder how much our lives are controlled by technology which brings me to write about what REC and Ciello are doing to ensure the best reliability and performance of the electric and Internet services we provide.
First topic to consider is the separation of REC's electric control system and Ciello's Internet service system. From the beginning, specific and deliberate design of the fiber network that serves both systems is both electronically and physically separate. While there is one connection between these two systems, that connection is tightly controlled and continuously monitored. While it is impossible to ensure that absolutely no one could penetrate either system, the electronic security is robust and managed by diligent and qualified personnel.
REC and Ciello employ many programs to reduce the possibility of intrusion by outsiders. Employees regularly receive training on recognizing phishing emails and bogus text messages. Logging into computers and servers now requires two-factor authentication which means that accessing a computer requires something you know and something you physically possess. Computer software is regularly updated, and all computers run an up-to-date antivirus software.
In order to ensure Ciello's Internet service is as reliable as possible, Ciello maintains multiple circuits going out of the Valley to both Denver and Albuquerque. This attention to reliability has kept Ciello's services up through forest fires and recently a major fiber cut along the Front Range. Ciello continues to expand both the cable diversity and geographic diversity of its connections to the Internet's major points of presence.
As technology, i.e. computer software and hardware, have evolved over the past decades, it has become virtually impossible to avoid reliance on its benefits. At the same time, I believe we need to redevelop our ability to live without it for periods of time. Sitting at the airport, the rerouting of my travel and the delays it caused were— rather trivial as to time, inconvenience and money— but I was prepared to manage living in an airport even for a few days. Electricity and computer technology has added immeasurable convenience to most lives, and while I would hate to live without it, I could manage for extended periods if required. I encourage you to consider the same if you have not already gone down that road.