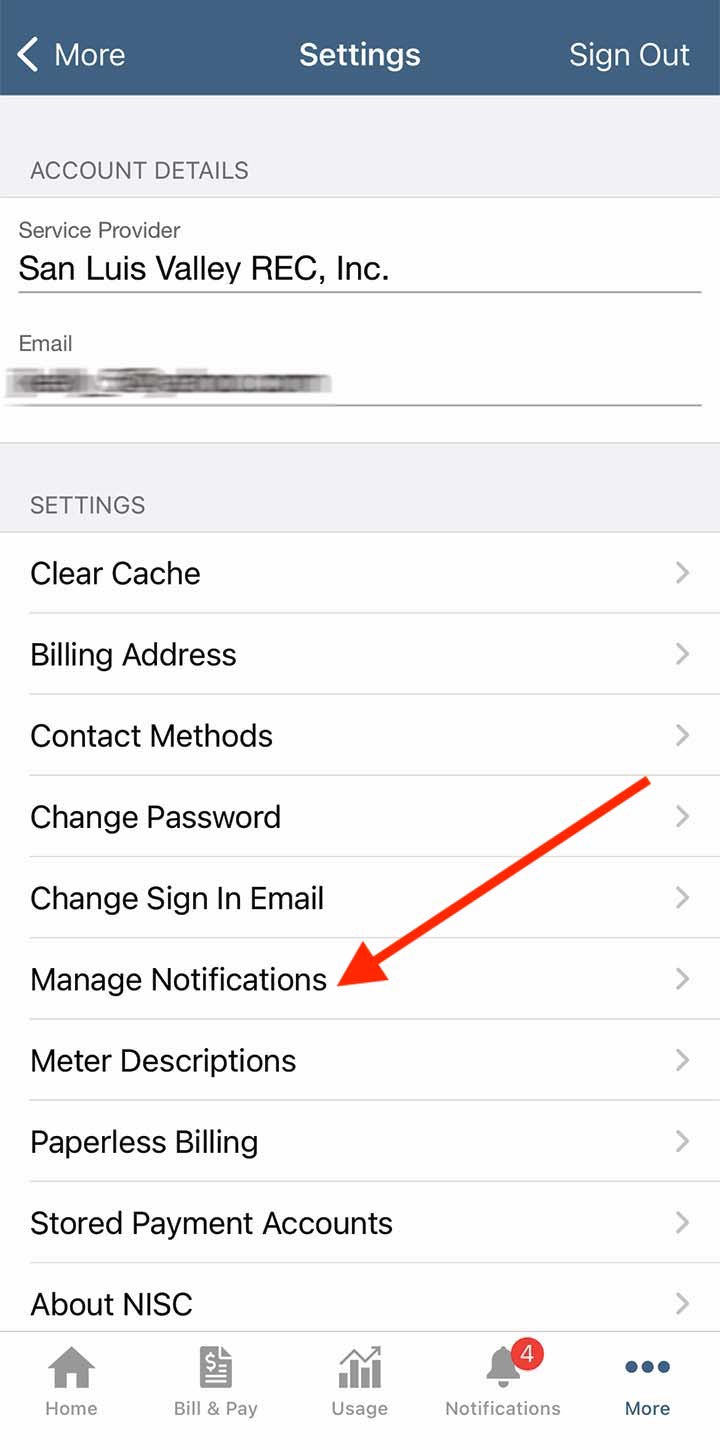 SmartHub notifications offer full convenience
SmartHub has several features to make managing your account as easy as possible. Whether through the web or smartphone, you'll be able to pay your bill, view your usage, manage notifications and much more.
Through either email or text, SmartHub notifications can alert you to power outages, past due bills, payment confirmations, etc. offering full convenience to REC members.
Click HERE for a help sheet on enrolling in SmartHub notifications.