Center native joins REC customer service team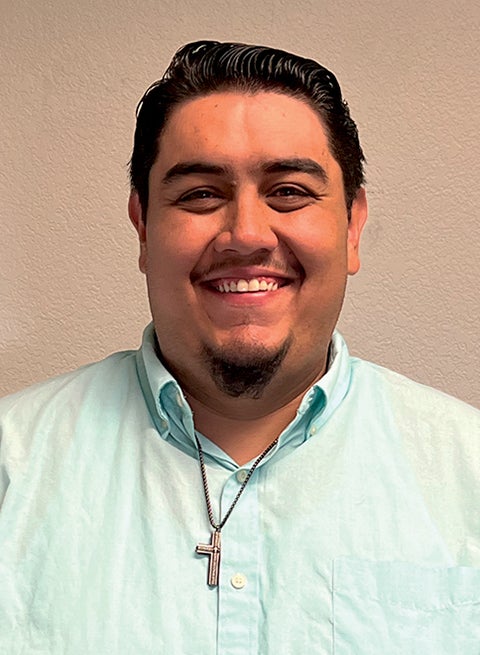 Center native Paul Lopez (pictured at right) recently joined REC/Ciello as a customer service representative.
Paul previously worked with Valley-Wide Health Systems in the call center, as a pharmacy tech and doing outreach. "I enjoyed my job at Valley-Wide, but with COVID, we saw some schedule changes. We went back to a five-day workweek, rather than four 10-hour days. When the customer service job opened here, I was excited about the four-day week. I like to be able to spend that extra day with my daughter," he said.
While Paul feels he still has a lot to learn in his new position, he has found that customer support is a huge part of his duties as well as the importance of attention to detail.
"I am really enjoying the people I work with here. And I have been impressed with Loren's employee interaction; most CEOs don't even know the employees' names, and Loren comes by and chats with us," he commented.
"It has been a little difficult adjusting to my new sleep schedule; getting up so early is tough, but it is starting to get easier," he laughed.
Paul likes spending time with his wife and three-year-old daughter and is looking forward to their trip to Disney World in a few months. He also enjoys basketball, fishing, being outdoors and traveling.
Welcome to the team, Paul!