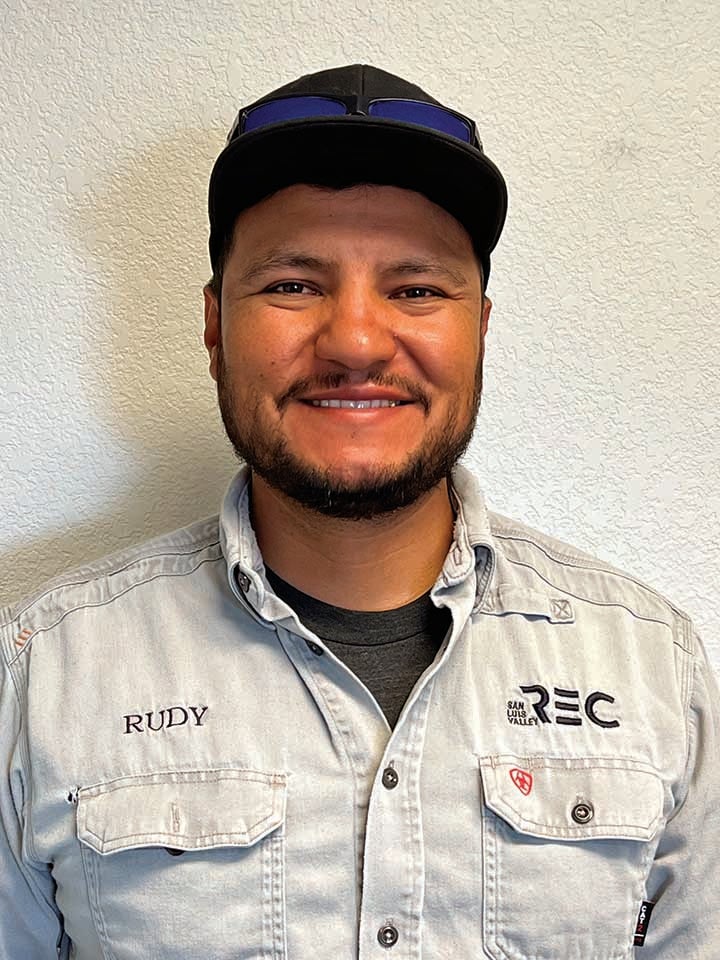 Vialpando takes over North Area
Following the retirement of North Area Serviceman Charlie Booth, SLVREC Journeyman Rudy Vialpando (pictured at right) has shifted into that position.
Rudy graduated from Trinidad State Rocky Mountain Lineman School in 2010. He joined SLVREC in 2014 after working for a Castle Rock contractor, Foothills Energy, building line. Coming back to the Valley allowed Rudy to be closer to his and his wife's families.
As the north area serviceman, Rudy will have a lot more member interaction, which he's looking forward to. There will also be more troubleshooting, as well as working on his own and with local electricians. Since taking over for Charlie, Rudy has been getting to know the Baca area and spending a lot of time driving—nearly 1,000 miles/week.
Rudy will miss working with the guys on the crew but is looking forward to the change and getting to know members in the area.  
On his time off, Rudy enjoys spending time with his wife and two children. He also likes to golf, go camping and devotes a lot of time helping with his father-in-law's farm.