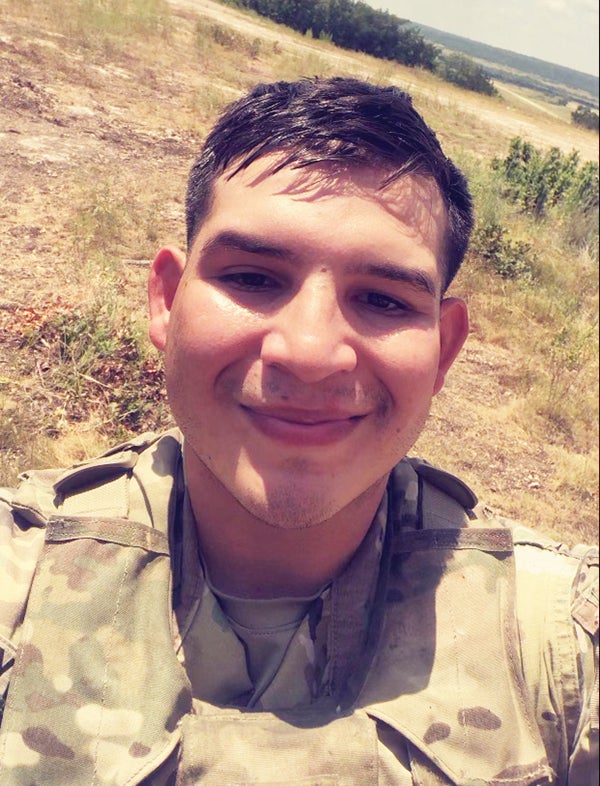 Alamosa native Zekeal Bernal (at right) recently joined the San Luis Valley Rural Electric/Ciello team as a telecommunications coordinator.
Before coming back to the San Luis Valley, Zekeal was known as Sergeant Bernal. He served six years active duty in the United States Army as an Information Technology Specialist and was stationed and deployed to different parts of America and Foreign soils. Zekeal provided secure forms of communication over equipment such as radios and secure networks.
"While serving I was a SYSAdmin working under the system/network engineers; at that time, I worked on numerous types of networks, tech equipment such as radios, servers, switches, routers, satellites, fiber lines etc. I led a team in customer support to continue to provide service for our fellow soldiers. We made customer accounts, applied new operating systems/applications on old and new systems, repaired broken or non-working laptops and monitored and secured networks," he explained.
"What made me gravitate to Ciello was the core values they stand for, the climate of the work environment and the way I would be working with a new team. I love that I can communicate with the fiber installers, troubleshoot, and if need be, get my hands dirty. I am ecstatic that I get to continue to expand my knowledge, learn new things from not only the fiber team but the network team and our chief technology officer," Zekeal commented. "I enjoy getting out in the communities here in San Luis Valley to do site surveys and determine if we can provide the customers with our service."
Zekeal grew up in Alamosa and graduated from Alamosa High School in 2015. Shortly after high school he enlisted in the United States Army and is currently in the process of obtaining his bachelor's degree in Digital Forensics at American Military University. In his spare time he likes to spend time with his family, pup and enjoying the great outdoors Colorado has provided us with.
We're happy you're here, Sergeant!