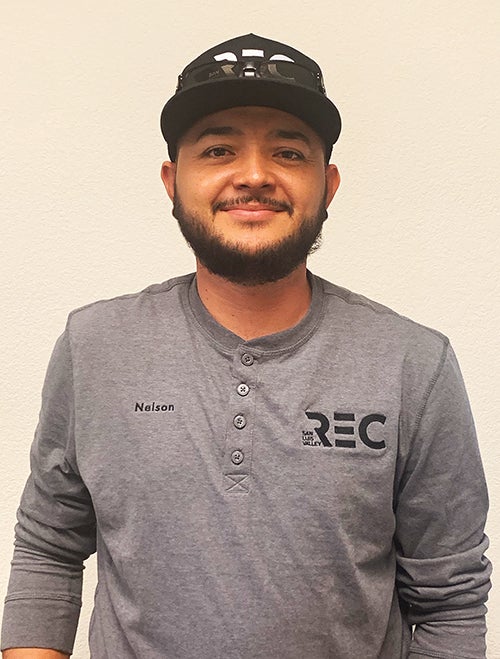 New utility locator named
Coming to SLV REC/Ciello from Stake Center Locating, Nelson Arambula (pictured at right) has been named the new utility locator for the cooperative.
As a locator for Stake Center, Nelson did a lot of work for Xcel Energy covering parts of the San Luis Valley, Salida, Leadville and Pueblo. In his new position, Nelson is looking forward to not having to travel outside of the Valley. He is excited to learn the area around South Fork, Creede and Wolf Creek; he previously only covered as far as Del Norte.
In his new position, Nelson locates, identifies, and marks underground utilities before new service projects can begin. He also spends time interacting with members/customers and contractors, as well as installing some new broadband services. He typically spends a lot of time driving. "I drove 260 miles yesterday. I drive a lot every day, but I like the views; seeing the Valley from the top of the mountains is beautiful," Nelson commented.
He also enjoys the people he works with; "everyone is nice. There are positive vibes, and it feels good to be a part of that environment. Everyone is also very helpful when I have questions, etc." Nelson said.
Nelson and his wife have two sons, ages 13 and 10. He is a native of Mexico, moving to the San Luis Valley in 2007. He enjoys cutting hair in his spare time and spending time with his family. Welcome to the team, Nelson!