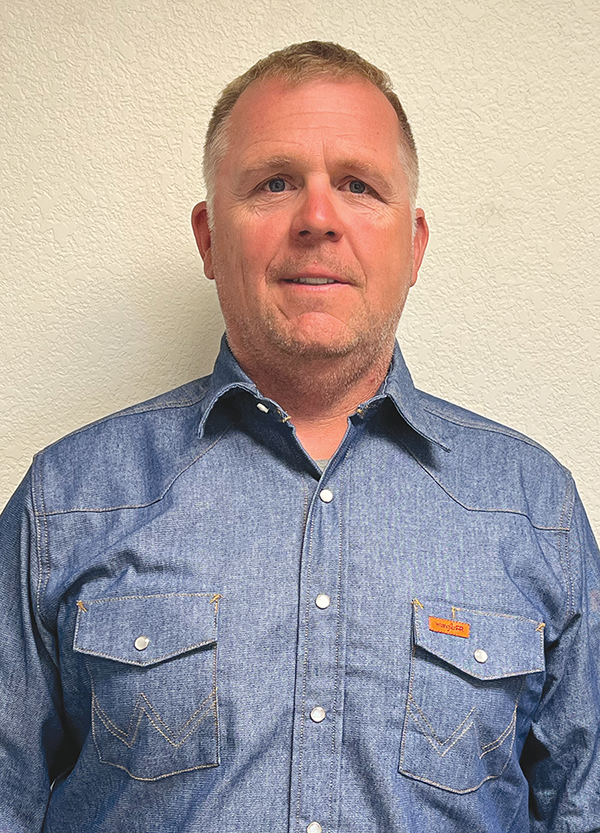 Chad Willschau returning to his roots
Del Norte native and Sargent graduate Chad Willschau (pictured) has returned to his Valley roots and taken a lineman position at REC.
Following summer work in 2000 and 2001 at REC, Chad was convinced by many of the REC guys (Ryan Christensen, Ronnie Spencer & Terryl Jensen were a few that he remembers) to go to lineman school. Following his graduation from Western Colorado Community College's lineworker program, he worked for Sangre de Cristo Electric Association, then for the City of Fort Collins.
"After living in the city for 15 years, I was ready to come back to where I started. I was tired of dealing with the traffic and just wanted a change with less stress," he said.
"We did nearly all underground work in Fort Collins, so learning the overhead has been new for me. I'm still learning how things are done at REC and familiarizing myself with some areas of the Valley," Chad mentioned.
"The terrain and altitude, as well as climbing poles have been a challenge for me, but at least it's not as hot here. Nothing against the guys in Fort Collins, but we work much harder here than I did in Fort Collins," he laughed.
Chad's hobbies include old cars, Legos and yoga. He's looking forward to the winters in the Valley and getting to spend time skiing with friends.