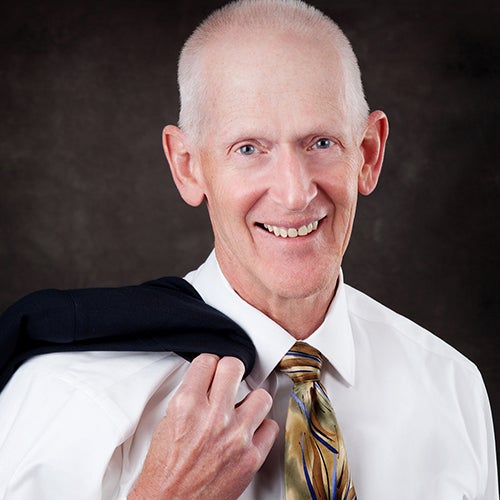 It is November and the cold San Luis Valley will soon be upon us all. So, what should we be doing to prepare for winter? From REC's point of view, the single most important plan we should all have is how to manage a power outage. A widespread outage, like the one that occurred in early September with the snowstorm, is frustrating and annoying but not really threatening to life and property. The same event in February with the same type of snow event where it is impossible to restore power to all REC members within a few hours is a very different story.
First, protect yourself. If you are in a situation where your health is in jeopardy, plan ahead and find a safe harbor— a family member, a friend, your local church, the Red Cross. There are many institutions prepared and willing to assist residents with shelter and food. Be prepared! Ensure you have sufficient easily cooked meals, water and warm clothing. Do you have an alternate source of heat that does not require electricity and can be used safely? Please STOP and understand that a kerosene heater in an enclosed space is likely very dangerous since it will emit carbon monoxide— a deadly, odorless gas.
This also goes for portable electric generators; these must NOT be run inside an enclosed space or house. If you have a portable generator, plan ahead, find an outdoor space like a garage or a shed to run it. REC strongly encourages all members who consider the option of a portable generator to contact a local electrician to help ensure safe operation including electric safely. Another note, if you do use a generator of some sort including solar installations, batteries, whole house generators or portable generators, they must be isolated from REC's electric system. These devices will back feed in the electric grid and pose significant danger to REC line crew personnel working to restore power.
Second, be prepared to protect your property. In an extended power outage, one of the costliest damages to property is frozen pipes. Water pipes on outside walls are the most vulnerable and while it is often difficult to locate pipes in walls, a bit of sleuthing can often give a pretty good indication of where those pipes are located. One technique to help reduce frozen water pipes is to trickle water in sinks and bathtubs; though if the power is out and your water source is a well and there is no option for backup power, trickling water is also not an option. Insulating water pipes in accessible spaces (crawl space, mechanical rooms, etc.) can help slow the freezing of the water in the pipes. Finally, if all other options are not possible, drain your water system as best you can. Turn the water off at the meter (almost always possible), open faucets, sinks and tubs; flush all the toilets and if there is a drain valve on the house side of the water meter, open it. At least draining what water you can will minimize damage.
Winters can be a challenge. Be prepared.