Lucky 7 Project continues: Thirty-four poles to be replaced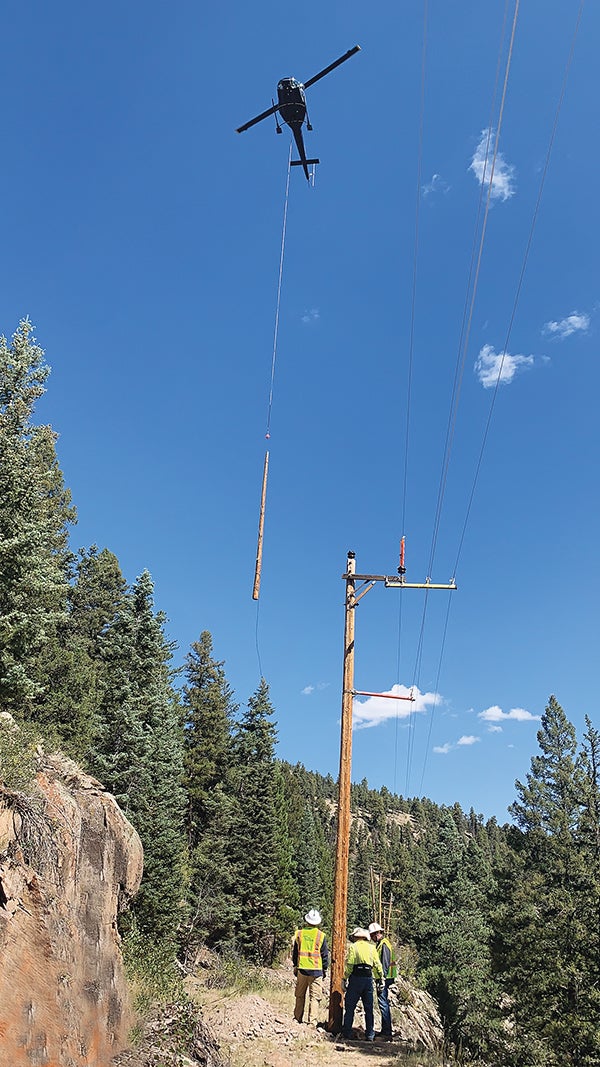 Photos by Jennifer Alonzo
Above: A helicopter flew in new poles for the Lucky 7 maintenance project on Highway 160 in mid-September. With the rough terrain in the area, a helicopter is the only way to get the new poles up the mountain.
Top: Members of Ward Electric's crew take hold of the pole after the helicopter placed it down.