Humphreys family celebrates 10 years of generating hydroelectric power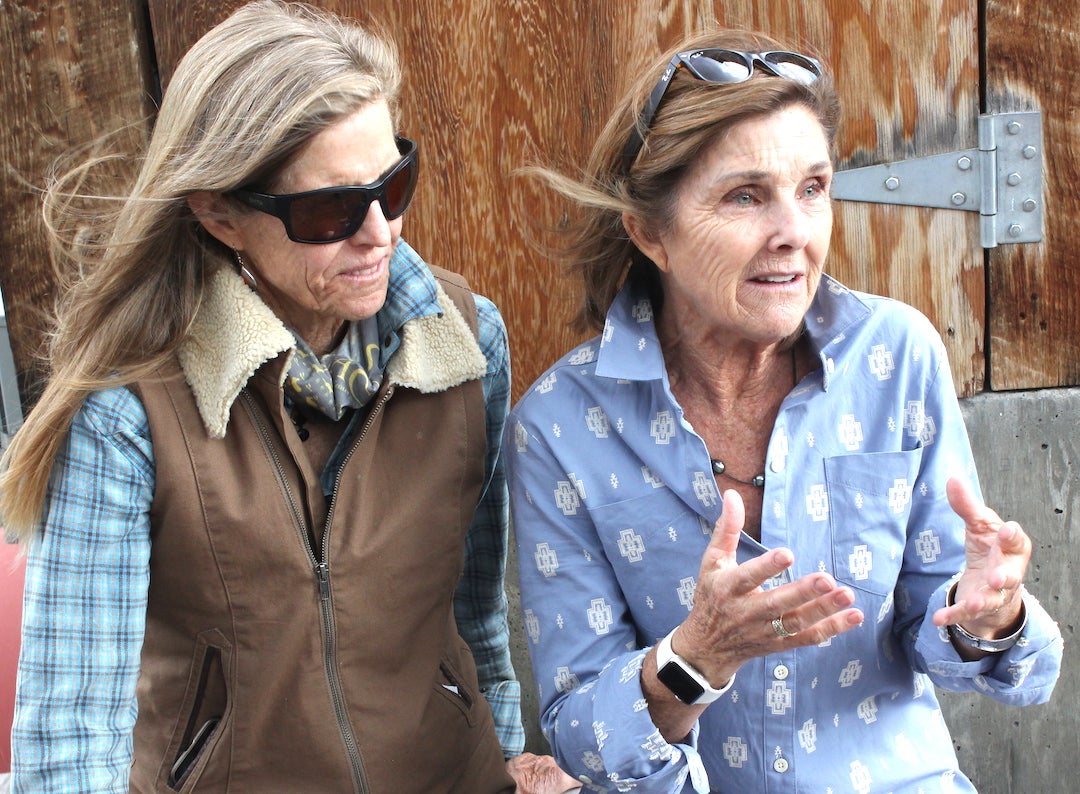 Photo courtesy of Keith Cerny
Pictured are former State Senator Gail Schwartz, right, and Ruthie Brown discussing the importance of hydroelectric power for Colorado.
Descendants of A.E. Humphreys and their friends gathered at the dam holding back the reservoir by the same name in August to celebrate the 10th anniversary of the hydroelectric plant that continues to deliver single phase power to Creede through an agreement with SLVREC. The single-phase, crossflow turbine generator operating on Humphreys Ranch can produce up to 300 kW which could provide power to 200 homes.