Electric Rates Part 1- Customer Charge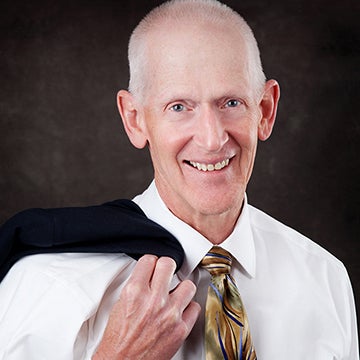 By Loren Howard
Over the past year and a half, the Newsboy has included several articles and information on how REC develops electric rates. As I have written before, no one likes "price uncertainty" for anything we buy, and electricity is no exception. The change in the design of REC's rates for residential members certainly caught many members off guard and resulted in a formal complaint and a revision to the rate on an interim basis. In a continuing effort to provide a better understanding of electric rates and how they are developed, this article focuses on the first of the three components of electric rates – the Customer Charge.
The three components of electric rates are Customer Charge, Demand Charge and Energy Charge. The Customer Charge covers the costs primarily related to managing billing which includes preparing and mailing electric bills to members, processing payments, metering of usage, usage data collection and customer service.
The billing process starts with collecting the meter data for each member for the billing period, which for REC is typically a calendar month. For several years, REC has had in place an advanced meter infrastructure (AMI) system which collects usage information, demand and energy, every 15 minutes. This data is transmitted to a data management system about every six hours. This AMI has provided many benefits including reducing the cost of metering. Also, members have access to all the information collected by the AMI meters which helps members analyze their electric usage. This system has eliminated estimated bills and reduced the cost of meter reading since there are no longer meter readers.
Once the usage information is collected, the data is reviewed for accuracy and summarized for billing. This summarized usage information is sent to the billing system and monthly bills are prepared and sent to members. There are many options for members to pay bills including direct debit of a bank account, payment by credit card and the traditional write a check and mail it.
REC has five customer service representatives whose primary functions include setting up new service accounts, transferring or disconnecting services and helping members with billing issues such as a high bill or inability to pay a bill. In addition, REC has an after-hours answering service to assist members with outages and disconnections.
All the costs of the above services are collected and included in the triennial cost of service study conducted by REC. The cost of service study, conducted by an independent consultant, uses industry standard methods to allocate the cost of providing service to the designated rate classes. This cost of service study is the work that prepares and recommends the three components of REC's electric rates including the customer charge.
Next month, the Newsboy will discuss the Demand Charge which is new to residential members, but has been a part of most other REC electric rates for many years.