Adams Street lights back on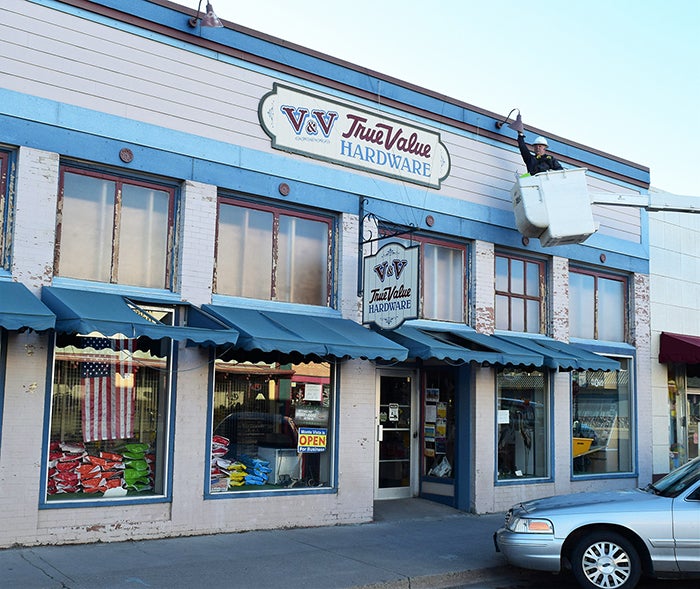 On a chilly morning in April, the OptiMystics Citizens Action Network met up with SLV REC servicemen Ruben Heredia and Charlie Booth (pictured at right) to install new high-efficiency dusk to dawn LED lighting on Adams Street in Monte Vista.
The new lights will automatically turn on at dusk and off at dawn, with no need for the businesses to set timers or manage the lights. Businesses were not charged for installation or purchase of the new bulbs and will be spending much less per year for their operation. The OptiMystics estimate each bulb will cost less than $4/year, and the new LED lights should last for numerous years before needing replacement.
Getting the lights back on was the first step in the group's downtown revitalization plan. They hope to continue onto the next phase with awning repairs/replacements.
The group was super thankful to REC for sending the guys out in their bucket trucks to help with this small but impactful task. For more information on the OptiMystics projects, see optimystics.org.